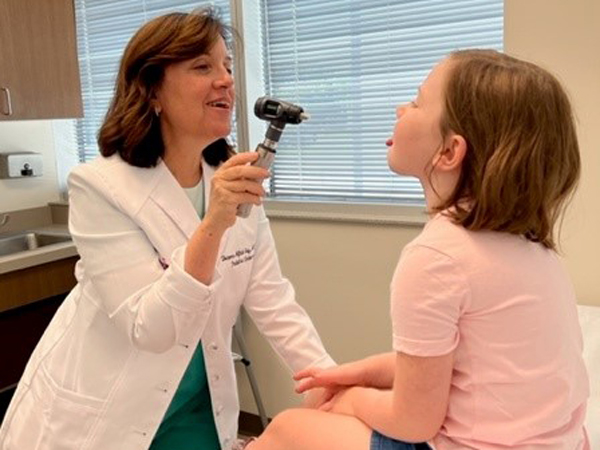 Some of the services each child will receive as a member of my practice
During business hours.
When you call my office during office hours there will be no remote answering service. Your calls are answered directly by our office, sometimes by me or a team member who has real concern for your child's health and well-being. 
After hours for urgent issues.
My personal cell phone number will be provided for you. This allows easy and direct phone communications for urgent endocrine issues that occur outside of my regular office hours.  For emergencies, however, always call 911 first.
Little to no office waiting room time, and longer appointments.
Office visits will start promptly, and appointments will be longer than a traditional pediatric endocrinology practice.
My goal is to afford your family the time to thoroughly address all your questions and concerns for your child, regardless of the reason for your visit.
Strong focus on preventive medicine and long-term endocrine health and wellness.
As part of my commitment to your child's long-term endocrine health and wellness, my philosophy is to evaluate and provide education on your child's growth, nutrition and fitness needs with an emphasis on healthy living. In addition to the cutting-edge 21st century approach I already offer through my practice, I will assist you to identify and evaluate primary care, specialty and, mental health and behavioral health providers and resources, if needed. This will support your effort to take an active role in managing and maintaining your child's good health.
Extended office hours.
Office visits are best scheduled when the full complement of staff is available. However, to best accommodate your child/family's busy schedules, should your child require an occasional visit outside of my usual office hours, I will certainly do my best to reasonably accommodate you and your child. This may include before or after school hours or weekends, on a case-by-case basis, at my discretion.
Medical coordination with your child's school.
I or my staff will coordinate with your child's grade, middle, high school, or college/university for any of their medical or medicine needs including supporting documentation for 504 plans and any other collaboration required by the school nurse or medical office.
Coordinated medication/testing management.
Monitoring of recommended laboratory tests, diagnostic studies such as x-rays, and coordination of medication refills, applicable prior authorizations, and copay assistance programs will be provided to help support optimal treatment.
Children welcome ages birth up to 25 years old.
With a smaller practice size, I am able to accommodate your child from birth up to 25 years old. This will allow for uninterrupted care for your child.
Diabetes and endocrine education.
Medical education is an important aspect of your child's medical success and as such my practice will offer education related to diabetes as well as other endocrine issues. Our team includes a certified diabetes care and education specialist who is registered dietician. Nutrition counseling and diabetes education are free of charge and included in the membership benefits. We provide insulin pump and continuous glucose monitoring initiation and ongoing training in the office. We also offer medical nutrition therapy that is geared towards your child and family's specific needs. Together with a local pediatric psychologist we provide a monthly diabetes support group for family and caretakers of children with diabetes.