Welcome
to my Concierge Pediatric Endocrinology Practice
What is Concierge Medicine?
In a concierge, or membership, medicine practice, the doctor makes a commitment to limit the number of patients to ensure adequate time and availability for each patient, and to provide an enhanced level of care.
Extended, unrushed visits enable physicians to spend meaningful time with patients, build relationships, and provide more comprehensive, proactive care than in traditional practices. To make this possible, the patient pays an annual fee.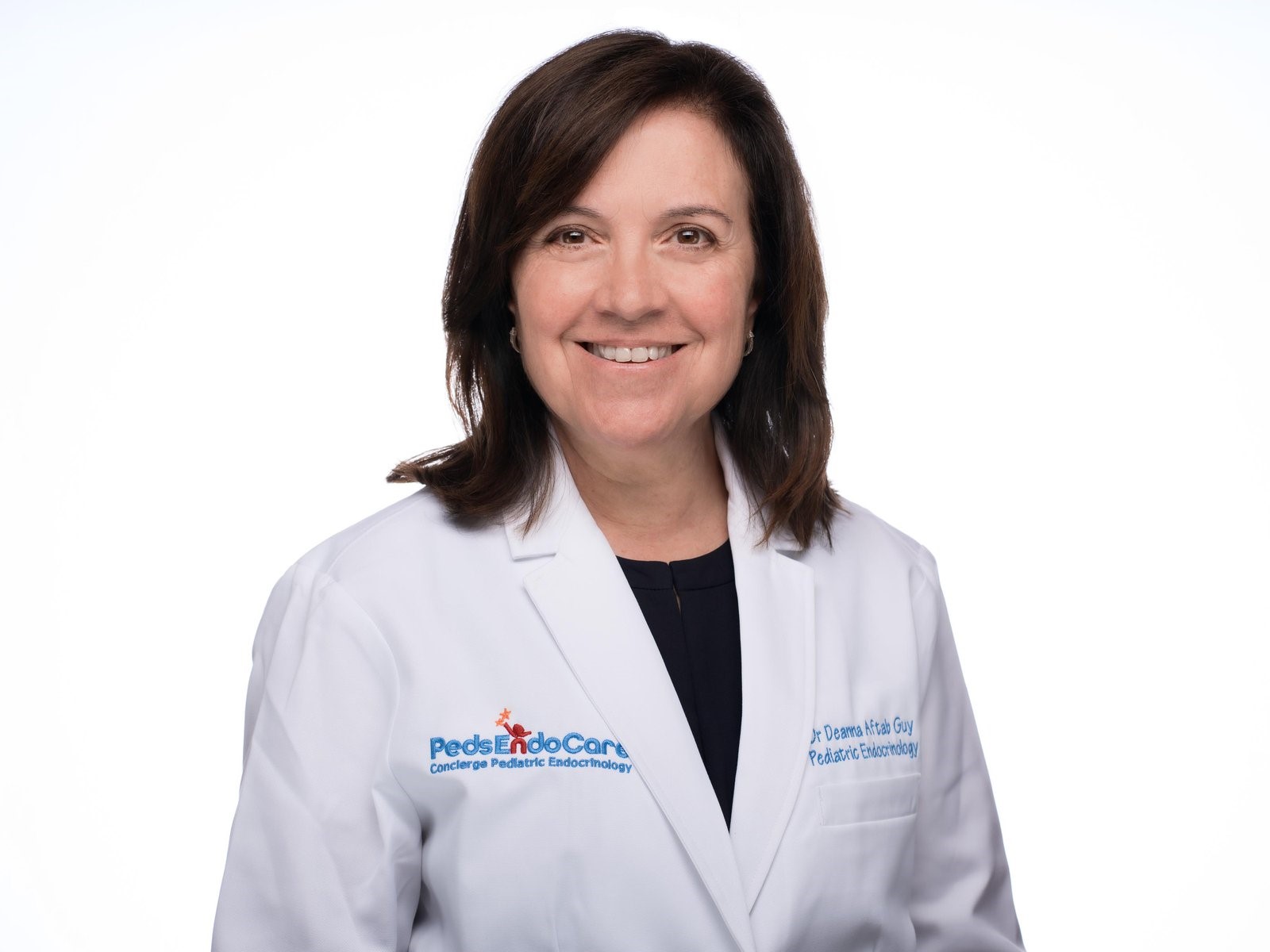 About my concierge practice
My goal is to provide the highest-quality medical care with an emphasis on patient safety, comfort, and a proactive, comprehensive approach to both disease prevention and wellness. I believe that teaching and educating patients empowers them to take an active role in their wellness plan.
I strive to provide excellence in care that is both compassionate and truly patient-focused. From the moment you call my office, I want you to be completely satisfied with every aspect of your care.
Benefits you will receive
Easier and more flexibility making appointments
Little to no waiting time
Longer, unhurried appointments
24/7 direct communications
Dr. Aftab Guy is a very caring and experienced physician. My family and I are so thankful for the care she provides to our son. I trust her with all his health care decisions, and have no doubt that she always has the patient's best interest.
So glad our pediatrician recommended Dr. Aftab Guy! She is wonderful. She is caring and also efficient.
This doctor truly cares about her patients. She goes above and beyond.
My son says "5 stars is not enough, give her 50 stars". We have been so pleased with the care that our son gets with Dr. Guy that we followed her to the new practice. Hands down the most thorough care that I have (in all my 45 yrs) witnessed from a physician. The attention to detail that is given by all of the staff under Dr. Guy's care is the exact reason that we could not see ourselves trusting anyone else for his diabetes care. We look forward to the even higher level of care /service that we are getting since the private practice has opened. Thanks for all you do. The new "concierge" format is amazing.
You will not find a better pediatric endocrinologist than Dr. Aftab-Guy. From day one, she has exhibited a level of care for our daughter beyond anything we could have hoped for. We tried another office (part of the most popular hospital in Tennessee) and were sadly disappointed by their lack of empathy and professionalism. I guess when you experience Dr. Aftab-Guy, the bar is raised so high others don't have a chance. Don't trust your child to just anyone. Trust them to someone who treats them like their own. That's Dr. Aftab-Guy. She is a God-send.